On Sale
Youdgee Muscle Massage Gun Deep Tissue for Athletes
DESCRIPTION:
This massage gun deep tissue is designed for deep muscle treatment. It has a powerful motor that can make the surrounding area of ​​the soreness insensitive through gentle pressure waves, and gradually vibrate when penetrating the target area. muscle. Whether you are an avid athletes or just a patient with muscle pain, this massage gun can make your body healthier and help increase blood flow and myofascial release.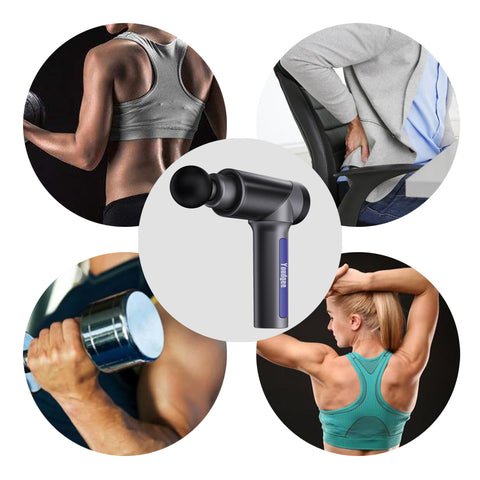 FEATURES:
SIX-SPEED SETTING: This massage gun deep tissue has a total of 6 speeds from 20HZ to 70HZ is only 55dB at 6 speeds. The lowest driving gear produces 1200 RPM and the

 
highest is 3500RPM. 6 speeds (1 wake muscles, 2 release fascia, 3 eliminate lactic acid, 4 Deep tissue massage, 5 muscle recovery, 6 blows to the body), so everyone can find

 
their favorite speed at home or in the office.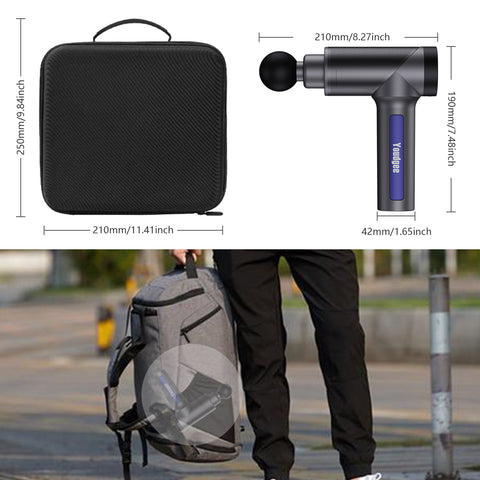 PROFESSIONAL MASSAGE HEAD: Ball head can be used for arms, lower back, hips, thighs and calves; bullet head can be used for meridians, joints, palms, soles of feet;

 
BFla head can be used for relaxation and shaping of all muscle groups; U-shaped is

 
available On the shoulders, spine and bilateral muscles.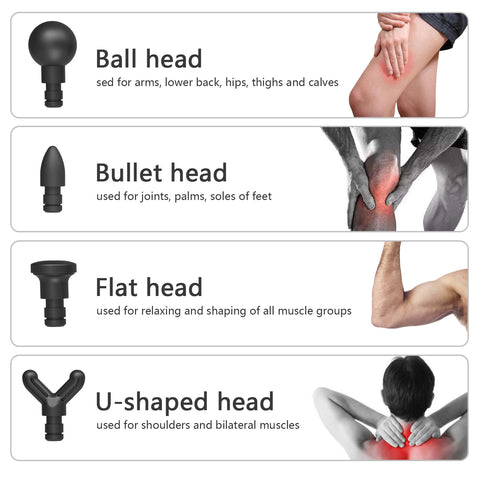 LONG BATTERY LIFE: Massage gun deep tissue with unique Quiet Glide technology and 24V brushless high-torque motor, 2600mAh rechargeable battery (battery is not

 
removable). It 3 hours full charge can use 4-6 hours.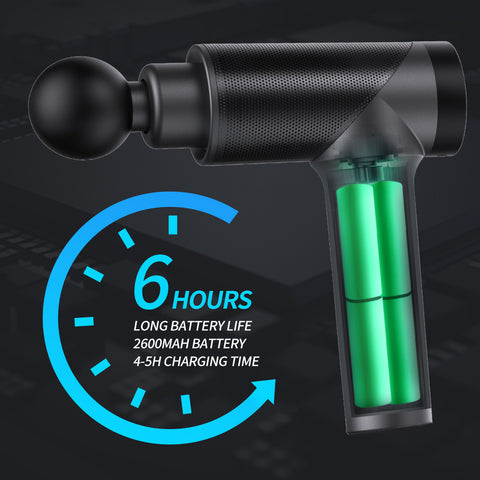 PORTABLE DESIGN AND SILENT OPERATION:
The muscle massage gun weighs 1.78lb and has a simple storage bag to make it easy to carry anytime, anywhere. Using ABS + PC material is non-slip and sturdy, whether at home, office or gym, relax and even rejuvenate on the road. The brushless motor runs silently and can be used without disturbing others.